How to back up a Synology NAS to Exoscale Object Storage
The Synology NAS is a very user-friendly storage system for private persons and small to medium businesses.
It comes with a large number of applications and can create backups to an Amazon S3-compatible storage like the Exoscale Object Storage. This guide shows how to set that up with the Hyper Backup application.
This method creates a versioned backup of a Synology NAS to the Exoscale Object Storage.
Prerequisites
As prerequisite for the following documentation, you'll have to:
Install Hyper Backup
Open the Package Center: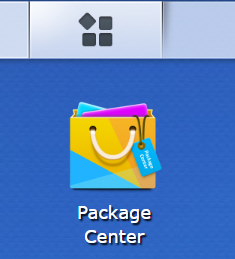 Search and install Hyper Backup (produced by Synology Inc.)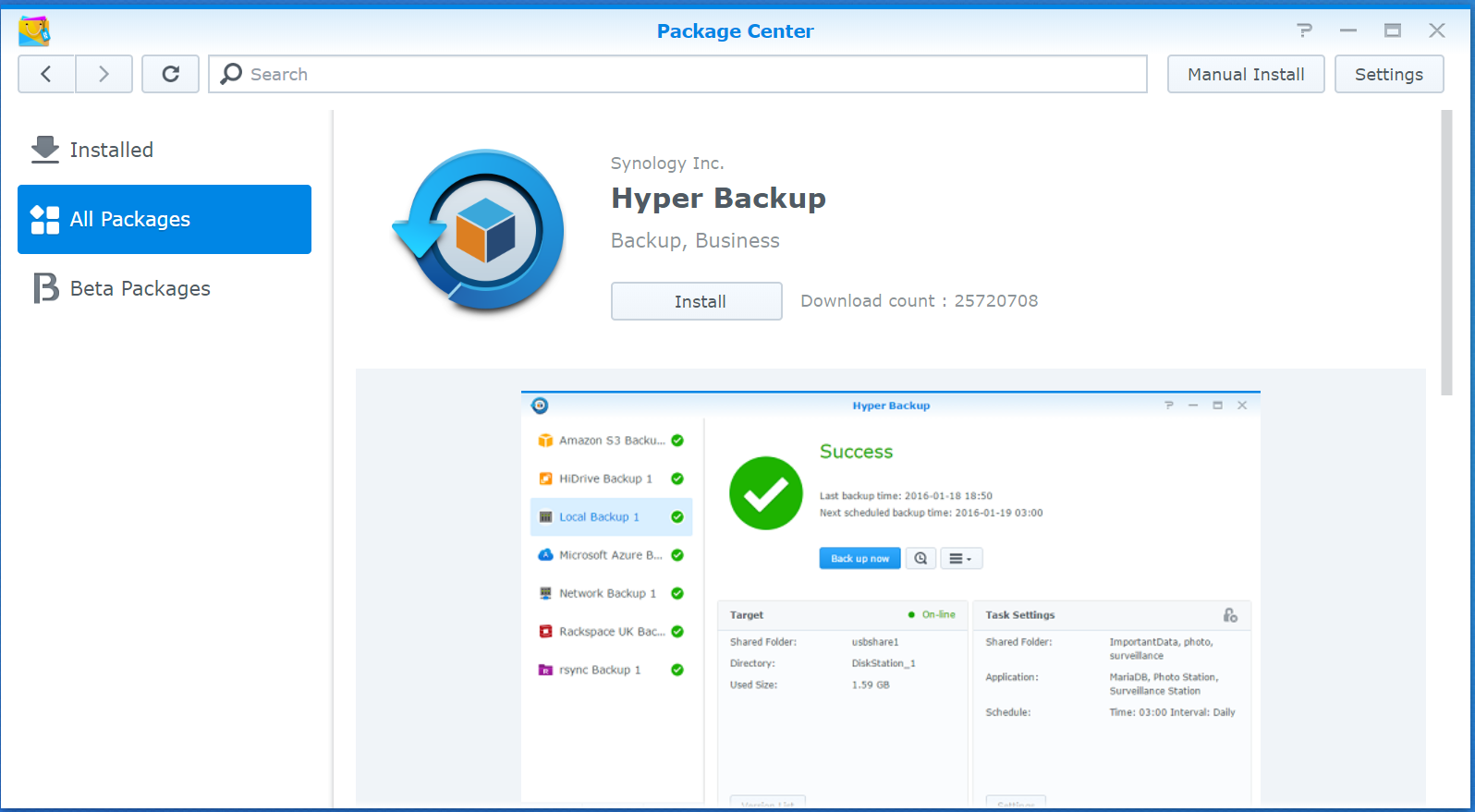 Set up Hyper Backup
Open the main menu and start Hyper Backup: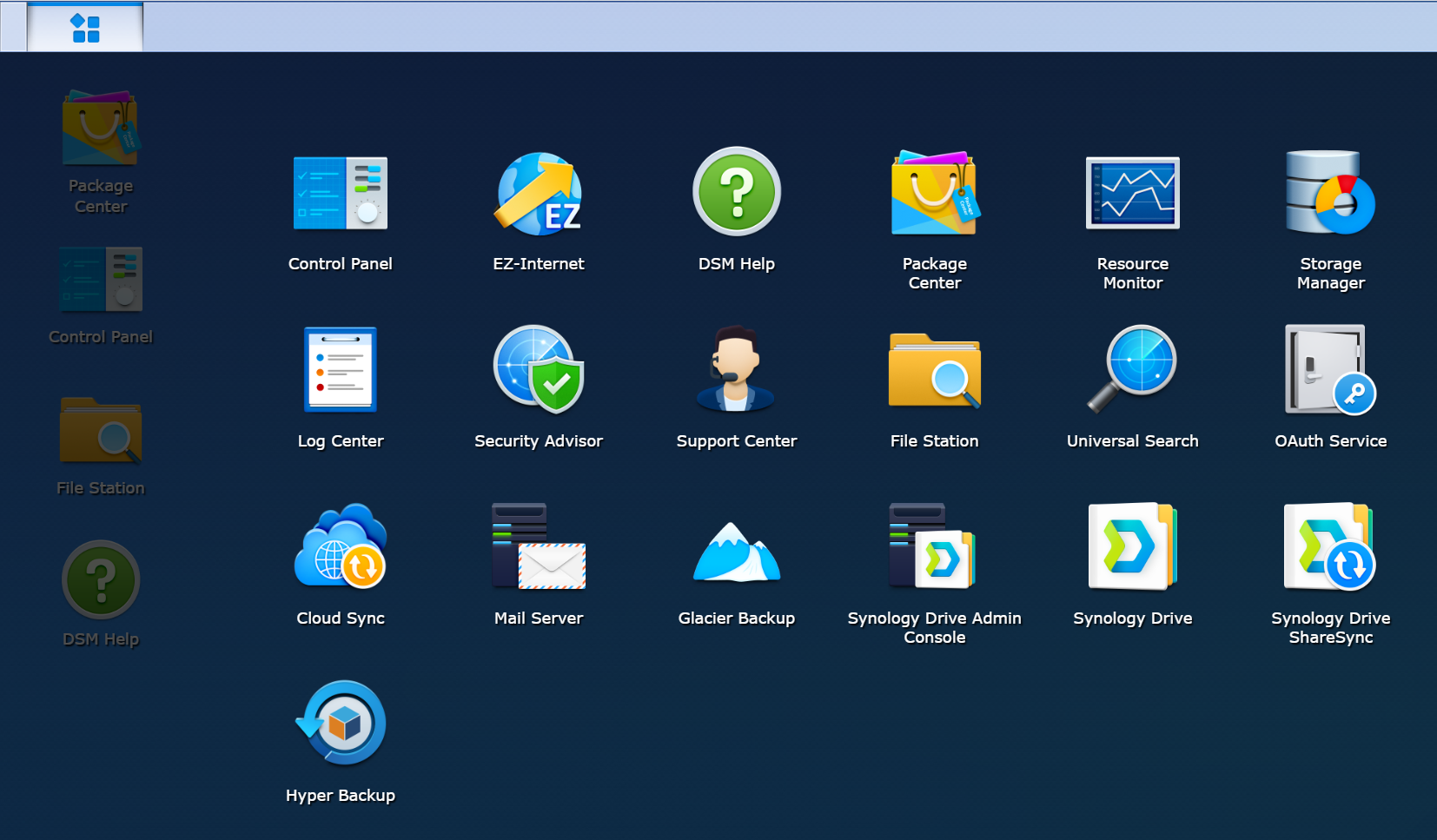 Follow now the description in the following images.
In the figure with the target destination selection, select Custom Server URL and enter https://sos-ZONE.exo.io in the server field, taking care of substituting ZONE with the proper zone.
Note
You can find all Zones on our website and with the cli: exo zones list
Also insert the API key and secret, as well as the bucket name.